FROM THE ALPS TO TASMANIA – BECAUSE EVERYTHING IS CONNECTED
Get involved in our fight to save the Tarkine rainforest, a giant carbon store
It's one of the largest, oldest, and most biodiverse landscapes in the world: The Tarkine is located in the north-west of Tasmania, the home of our merino sheep farmers. It was our sheep farmers who alerted us to the large-scale destruction of this unique ecosystem caused by the mining and timber industry. We have decided to join the fight to preserve the Tarkine.
The protection of humans and animals, climate neutrality by 2024, and the protection of regional uniqueness are the central pillars of our protACT sustainability strategy. The threat to the environment can never be considered solely locally, and so we are fighting to save the Tarkine, one of the largest carbon stores in the world. Now more than ever we are aware of how the destruction of an ecosystem can impact our everyday lives – including in the form of a pandemic outbreak. The future of the Tarkine affects us all.
DRIVEN BY AN INNER VOICE
BECAUSE EVERYTHING IS CONNECTED: FLORA & FAUNA, THE ENVIRONMENT & THE FUTURE
"Our environmental bank" is what our sheep farmers Julian and Annabel call the Tarkine, due to its enormous natural capacity to store CO2. The sheep-farming couple allow their values and their actions to be guided by their inner voices. Just like the Bob Brown Foundation and climbing icon John Middendorf, they have devoted themselves to opposing the destruction of this unique landscape in Tasmania.
WHAT WE have already ACHIEVED
TOGEther with your support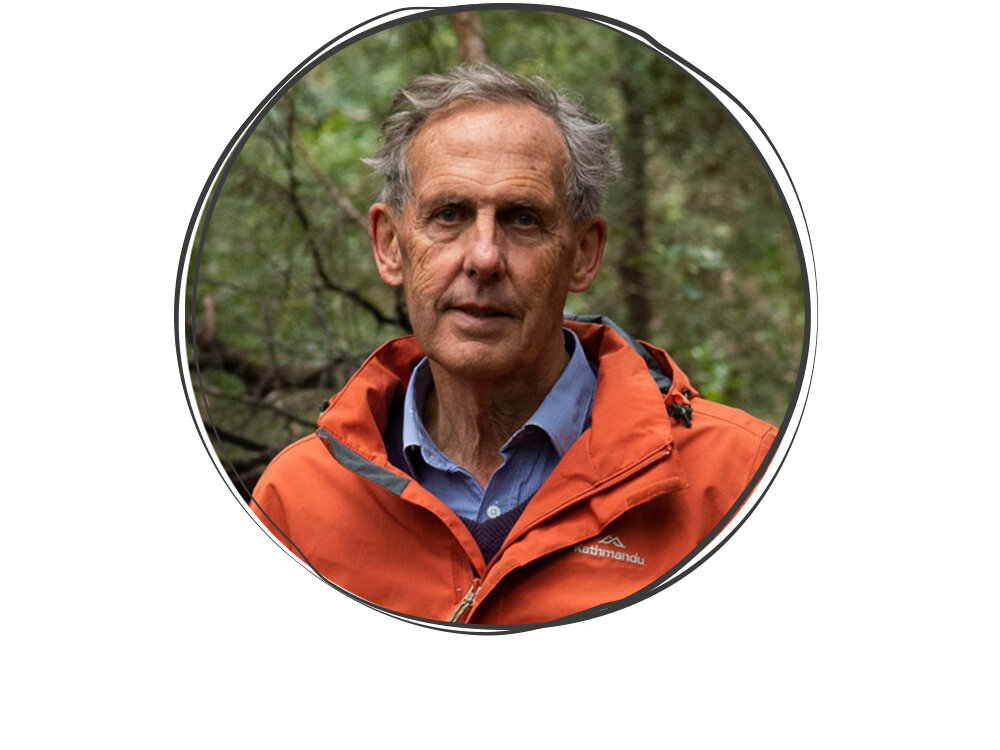 BOB BROWN SAYS THANK YOU
The money we collected went to support various campaigns run by the Bob Brown Foundation, such as climbing safety trainingS, first aid courses, and BioBlitz, a type of biological inventory that records all of the living creatures in a particular area.
"Thank you ORTOVOX for helping campaign to save Australia's largest temperate rainforest! Sponsoring our tree climbing safety workshops and takayna BioBlitz is a powerful supprt to end logging and mining and protect our wildlife and climate."

BOB BROWN, environmental activist