TRUE ALPINE
FURTHER WITH LESS
Mountaineers have a strong compulsion to set out into the mountains, even when time is limited. Rushing out again after work or for a half-day tour – not for Strava, not to add another summit to the collection, just to recharge out in nature. This calls for lightweight equipment that allows us to save our strength while also providing the functions we need in alpine terrain. Our new, puristic FAR & LIGHT collection has been specially designed for just this kind of use: Highly technical styles that are uncompromisingly streamlined to the essentials and yet guarantee durability and protection.
FAR & LIGHT COLLECTION
LIGHTWEIGHT | NATURAL | TECHNICAL
No overstuffed backpack - just the necessities. Our purist FAR & LIGHT products save energy and enable us to get out faster and to go further. They draw our focus to the essential: to the next step, our hand on the rock, the beauty of the alpine scenery. The combination of
minimal weight (approx. 1kg for the complete outfit)
highly technical products
clean design and
sustainable materials
provide us with reliable protection and technical features for routes to remote spots. As with the entire 2023 summer collection, the Far & Light line is climate neutral.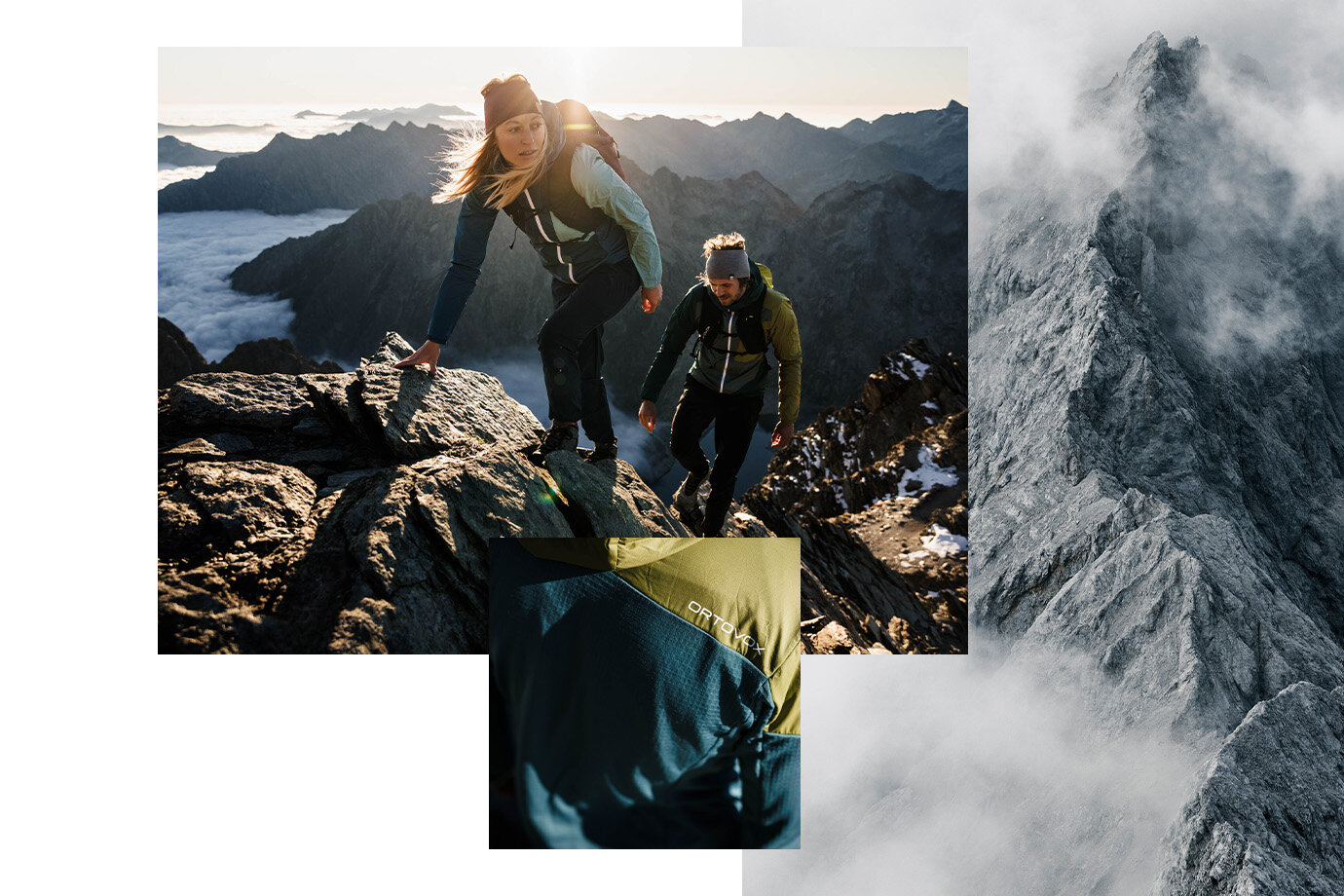 WINDBREAKER JACKET
POCKET-SIZED PROTECTION AND WARMTH
Our new WINDBREAKER is 55% merino wool for 100% function. The breathable, moisture-regulating and windproof material noticeably optimizes the body climate and provides protection even in alpine conditions.
highlights
minimal weight (approx. 110g)
55% merino wool
wind- and water-resistant
small pack size
DISCOVER THE WINDBREAKER JACKETS' RANGE OF COLORS FOR MEN AND WOMEN
LADIZ HYBRID JACKET
MINIMAL WEIGHT, MAXIMUM FUNCTION
The LADIZ HYBRID JACKET is the perfect combination of wind protection, low weight and robustness for high pace and demanding terrain. It can be worn both as a thin, insulating in-between layer and as a protective outer layer.
highlights
minimal weight (approx. 250g)
windproof
highly functional
made in Europe
DISCOVER THE LADIZ HYBRID JACKETS' RANGE OF COLORS FOR MEN AND WOMEN
TRAVERSE LIGHT BACKPACK
Lightweight | versatile | streamlined
A technical minimalist for long tours. Weighing in at just 380g, the TRAVERSE LIGHT enables us to go further, deeper into the mountains. To places where we can recharge.
highlights
ultra lightweight (380g)
72% recycled polyamide
very comfortable thanks to ribbed mesh material and perforated foam
body-hugging, ergonomic fit
DISCOVER THE VARIANTS AND COLORS AVAILABLE FOR THE TRAVERSE LIGHT BACKPACK
DISCOVER THE WHOLE FAR & LIGHT COLLECTION
High-Tech minimalists for true mountaineers
Loading
Sorry, an error appears to have occurred